Tisane is a French term which means "herbal infusion." No tea leaves are included, only dried flowers, fruits or herbs. This combination of calming and soothing herbs is a nice bedtime treat which also provides a fresh taste.
Ingredients: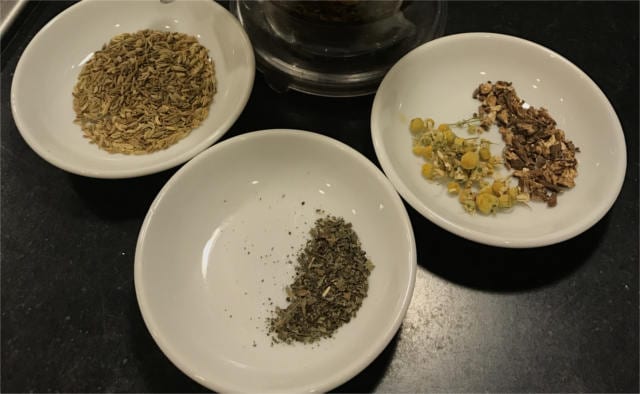 1 Tablespoon German Chamomile Flowers (antifungal, anti-inflammatory properties)
1 Tablespoon Lemon Balm leaves (calming, reduces stress, promotes sleep and eases indigestion)
1 Tablespoon Fennel Seeds
2 cups boling water
Instructions:
Mix all ingredients, let steep for 5 minutes and strain, enjoy immediately
Sign Up For Our Free Fasting eBook
Inspired by Hildegard for detoxification, weight loss & improved metabolism!