This spelt semolina apple casserole smacks of a classic cheesecake. It tastes best when cool as the batter begins to firm-up. The spelt semolina apple casserole is easily digestible and delicious. You can adjust the number of eggs. The consistency of the casserole will be slightly firmer with 3 eggs.

Ingredients for a Spelt Apple Pot Casserole: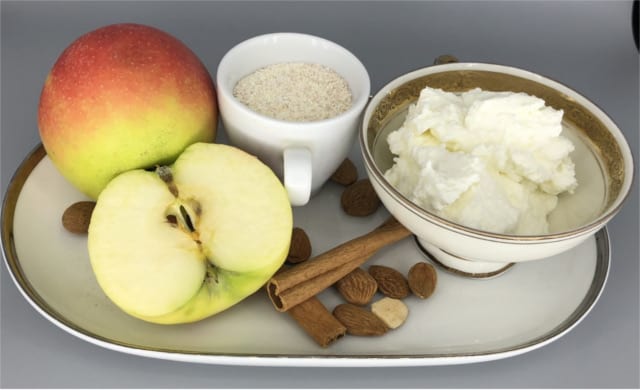 2 Apples
1 tablespoon of butter
4 tablespoons cane sugar
3 tablespoons spelt semolina  
2-3 eggs
1 tablespoon sliced almonds
1 lb of Curd / Cream Cheese (curd is a fresh European cheese, not the same as sour cream, cottage cheese or ricotta)
1 teaspoon of baking soda
pinch of salt
How to Prepare the Spelt Semolina Apple Pot Casserole:

Whisk 2-3 egg yolks with butter and sugar until the combination is frothy. Add quark cheese, spelt semolina, a pinch of salt and baking soda. Whip the egg whites until foamy and fold into the remaining combination. Cut the Apples (alternatively, use quince fruit) into slices.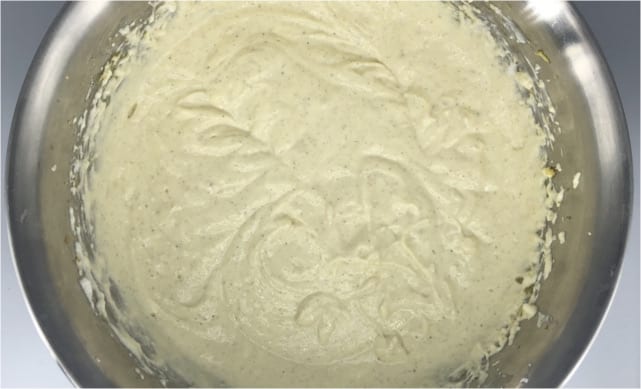 Grease a baking pan and spread the apple slices next to each other. Pour the combination of remaining ingredients over the apple slices, and sprinkle with sliced almonds. Bake the combination at 320 °F for about 50 minutes.
Enjoy!
Sign Up For Our Free Fasting eBook
Inspired by Hildegard for detoxification, weight loss & improved metabolism!