Hildegard's Original Gentle Fasting Weight Loss Cleanse
Gentle Fasting and Weight Loss Cleanse
Monks and nuns like Hildegard of Bingen have mastered gentle fasting techniques for centuries using these Ayurvedic-inspired techniques for herbal detox and fiber cleanse.  This ancient biocleanse targets the whole body – stomach, liver, intestine health, kidneys, belly, gut, colon, skin, muscles and blood.
This complete cleanse kit can be used for 3 day gut cleanse, 14 day super cleanse, or 7 day whole body cleanse.
$85.80 $64.95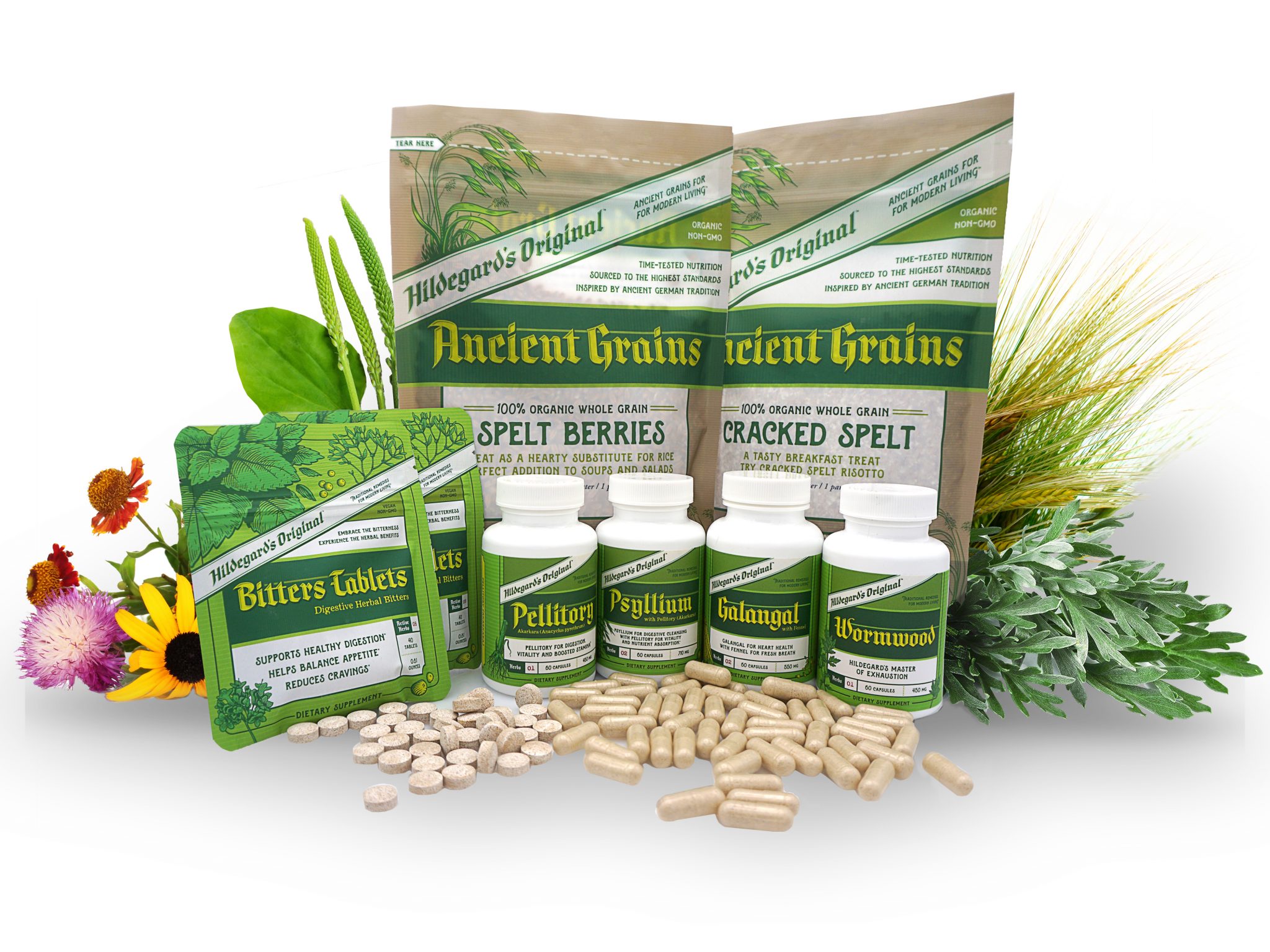 Hildegard's Original Fasting Slim Kit Contents
Cracked Spelt Meal
An alternative to wheat for mild gluten sensitivities.  Use Cracked Spelt for late breakfast or lunch meals.
Spelt Berries
An easily digestible grain that works as a hearty substitute for rice.  Use Spelt Berries in soups and salads.

Bitters Tablets (2 Packages)
Herbal Bitters Tablets serve to balance appetite and stimulate digestion. Traditionally used as a pre-meal digestive to enforce portion control.*

Psyllium
The bulking and gelling qualities of Psyllium husk provide immediate benefits to the digestive system and create a feeling of fullness useful in  intermittent fasting.*
Pellitory
Known by Hildegard as "Bertram," Pellitory helps elevate energy and anabolic activity.  Pellitory (known in Ayurveda as "Akarkara") works for fasting slumps.*
Galangal
Galangal capsules support heart and cardiovascular health. Hildegard considered Galangal essential for daily wellness, and the combination with Fennel settles the stomach and improves breath.*

Wormwood
A close cousin to Mugwort, Wormwood works effectively as a potent antimicrobial to strengthen immunity and fight exhaustion through digestive cleansing.*
$85.80 $64.95
*These statements have not been evaluated by the Food and Drug Administration.  This product is not intended to diagnose, treat, cure, or prevent any disease.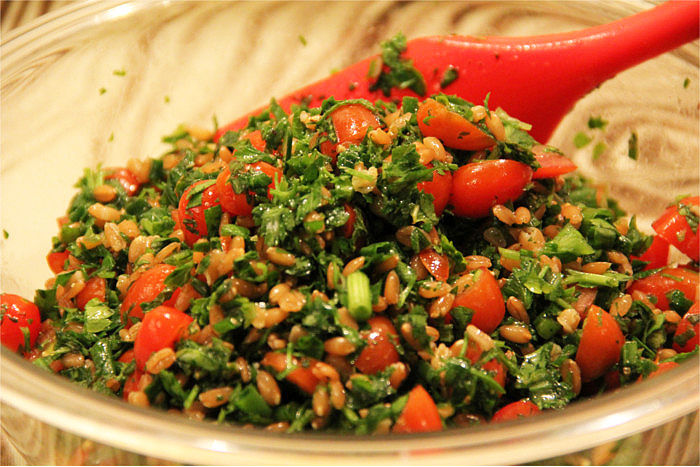 Tabbouleh Salad Recipe
• 2 cups prepared spelt berries (whole grains)
• 2-3 bunches fresh Italian (fat leaf) parsley
• 1-2 bunches fresh mint
• 2 bunches scallions (green onions)
• 2-3 cups chopped tomatoes
• 3-4 lemons for juice
• ¼ cup extra virgin olive oil, additional to taste
Salt and fresh ground pepper to taste
Rinse two cups of spelt berries and then soak fully covered in water for one hour to overnight. Bring four cups of water to boil, add spelt and cook for 40-50 minutes or until tender. Set aside to cool.
Stem and chop parsley and mint. Mince scallions. Chop tomatoes. Add together with spelt in a large bowl and lightly toss until evenly mixed.
Juice 3-4 lemons. Drizzle olive oil and lemon juice and mix until thoroughly covered. Add salt and fresh ground pepper to taste. Best if chilled for an hour prior to serving. Enjoy!