Duckweed Elixir is believed to strengthen the immune system and support detoxification. The detoxifying affects can also strengthen the mind and the psyche. Making duckweed elixir at home poses some challenges, so having a finished product would save some sourcing and preparation time. A duckweed elixir prepared according to Hildegard's recipe is available in Germany and ideally suited as a duckweed drink, for the changes that come with autumn.
Ideally, use this remedy during the dark months of winter. During these three months, drink one shot glass (approx. 2,5 oz.) of the elixir first thing in the morning and one in the evening before bedtime.
Duckweed or Water lentils
The duckweed or water lentil has a long history in natural and herbal medicine. Duckweed has been used to treat respiratory, rheumatic problems, body temperature regulation, and urinary ailments. The anti-inflammatory and diuretic properties of duckweed, likely due to its high flavonoid content, are used to bring the body back to its natural balance. Duckweed elixir supports natural detoxification of organs and is ideal as companion therapy for treating acute and chronic diseases.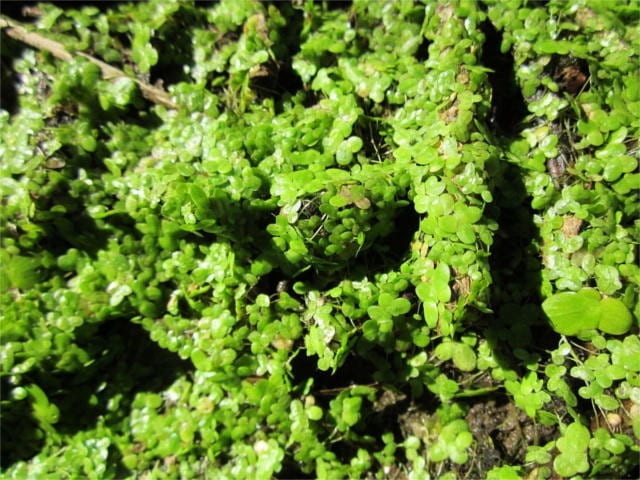 In the ancient tradition, duckweed is used to treat chronic health conditions such as chest pain, constant colds, gastrointestinal deficiencies, and colorectal pain. Hildegard described these symptoms as a state of "vicht", or as we would say today, pre-cancerous. Hildegard recommended an herbal mixture using duckweed to prevent "vicht".
Hildegard's duckweed formula is used to strengthen the body's vital forces, particularly during periods of exhaustion. Seasonally, this state arises commonly during the autumn months. Therefore, autumn represents the ideal time to start a 4-week treatment with a duckweed formula to strengthen the immune system and restore vitality.
In addition to duckweed, Hildegard's formula for a duckweed elixir includes the following:
Ginger
Ginger stimulates the appetite, promotes salivation and gastro intestinal juices, assists digestive activity, and prevents nausea and vomiting.
Cinnamon
Cinnamon supports the immune system, improves digestion, helps with symptoms of diabetes, revitalizes with a warming effect, and improves circulation.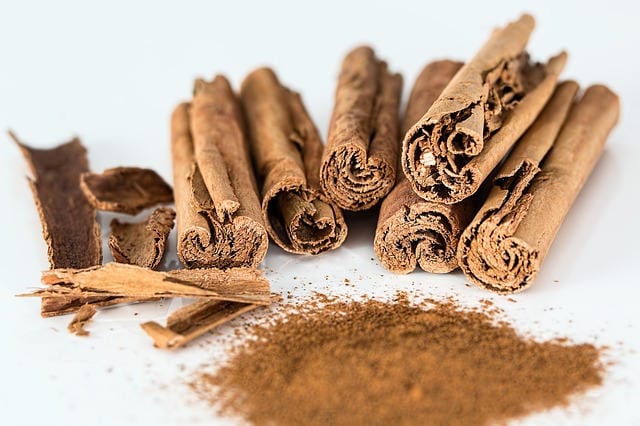 Sage
Sage cleanses all bad juices. It helps with mouth, stomach, and intestinal inflammation, prevents bloating, indigestion, diarrhea, and night sweats.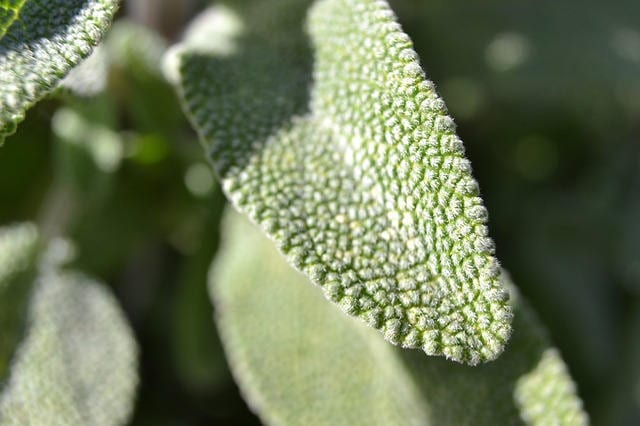 Fennel
Fennel contains bioflavonoids acting as free radical scavengers, and a natural phytoestrogen to help regulate hormonal imbalances.
Tansy
Tansy helps due to its antiseptic and stimulating properties. It increases the available energy in organs, and improves nausea, indigestion, bloating, and cramps.

White pepper
White pepper has a warming property that stimulates the appetite. It improves blood circulation, salivation, and gastric juice secretion.

Blutwurz (Potentilla erecta)
Blutwurz has anti-inflammatory, antiviral, immune stimulating, and interferon-inducing properties. It helps with mouth, throat, stomach, and intestinal inflammation. It also improves diarrhea, and digestive disorders caused by immune deficiency.
Charlock mustard
Charlock contains allyl mustard oil and essential oils that are effective anti-bacterial, anti-viral, and anti-fungal agents. It helps with inflammation of the respiratory tract, stomach and gastric issues, as well as illnesses related to joints and soft tissue rheumatism.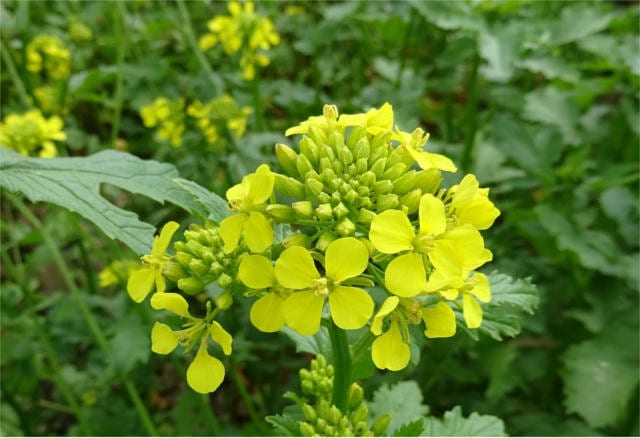 Lady's bedstraw (Galium verum)
Galium helps with ulcers, both internal and external. It also treats dilated glands, knot formation in the breast, kidney stones, and inflammation of the bladder.

Duckweed (Water Lentils)
Water lentils contain valuable free radical scavenging and antioxidant plant flavonoids and cyclopentane fatty acids with prostaglandin-like compounds that have anti-inflammatory effects to improve inflammation and rheumatism.
Original Duckweed Elixir Recipe According to Hildegard von Bingen
Making a Duckweed elixir at home is somewhat complicated, because the individual components (powder, juice, porridge, honey wine) are prepared separately and then combined.
1. Powder Mix
1 teaspoon of ginger root powder
2 teaspoons of cinnamon bark powder
Combine powder
2. Juice Blend
12 fresh sage leaves (1 tablespoon fresh chopped)
2 teaspoons whole fennel seeds
1 teaspoon whole tansy herb (Tanacetum vulgaris) collected without flowers in spring
Chop in Blender, squeeze and filter.
3. Honey Wine
¼ cups of honey with 1 liter of wine (cooked)
Add less than a teaspoon of white pepper (Piper album).
4. Intermediate Mix (Blend All Mixes)
Add the powder mixture of (1) and juice blend from (2) to the honey wine (3) and mix.
5. Porridge mix
¾ cup fresh duckweed (Lemna minor)
1.5 cups of fresh Blutwurz (Potentilla erecta)
1.5 cups of fresh field mustard (Sinapsis arvensis)
.5 cups of Bedstraw (Galium aparine)
Combine everything in a blender and mix to a pulp.  Combine with the intermediate mix in step 4, then pass through a cloth filter. The result should be a clear formula.
Duckweed drink supports detoxification and is useful at the outset of fasting periods. The result is a strengthening of the body's natural defenses against illness.
Applications:
Daily, drink one shot glass before breakfast and one before bedtime. Ideally, this should be the first and last thing consumed.
Hildegard said of Duckweed elixir:
"When one has Vicht, he takes a bit of ginger with more cinnamon and pulverize it. Take less sage than ginger, and more fennel than sage, and a little more tansy than sage, and crush them to a juice in a mortar, and strain it through a cloth. Then cook a bit of honey in wine, and add a little white pepper and put it in the powder and juice. Afterward, take duckweed, and twice as much blutwurz, and the same amount of mustard which grows in the field, and rub this to a juice in a mortar, and place it in a little bag, and pour the honeyed wine mixture over it, and make a clear drink."
See our related post for more on Hildegard's autumn duckweed drink.
Sign Up For Our Free Fasting eBook
Inspired by Hildegard for detoxification, weight loss & improved metabolism!